35 Swan St, West Malling, Kent ME19 6JU
Telephone: 01732 521910
Website: Click Here
Cost for a Sunday lunch: Roast Beef – £17.50; Child's Lunch Menu: drink, main and pudding – £10.00;
Ever since we reviewed The Farmhouse in West Malling, I have had The Swan at West Malling on my radar (it's actually the sister venue to The Swan at the Globe, which scored a Top Rated award when we visited a few years ago).  So, I was pleased to have the opportunity to review The Swan at West Malling.
Parking was a bit difficult on the Sunday we went, it was near Christmas and they had a celebration in the centre of West Malling – this meant a fair bit of driving round for spaces, but I eventually found one.  Once entering the restaurant, we were met at the bar and shown to a table in the restaurant. Menus were handed to us straight away, and a selection of bread placed on the table (they were also able to accommodate JW, our toddler, with gluten free bread!)
The room had a high ceiling, with a large light in the middle – and bare bulbs with lovely swan wings (I recall something similar at The Swan at the Globe).  Our table was laid out with linen napkins and glasses.
Drink
Claire ordered a rose processco, I asked for a Curious Brew.  We also had some complimentary table water.
Starters
We skipped starters and went to the main course – the aforementioned bread below.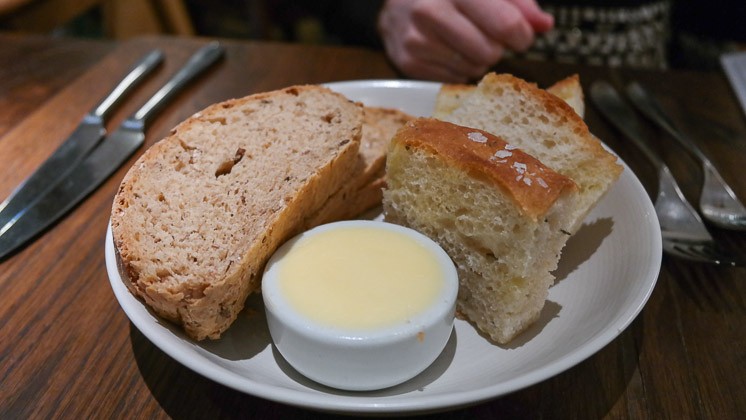 Sunday lunch
After a quick peruse of the menu, we ordered 3 roast beef (a smaller one for our toddler, and needing it to be gluten, wheat and dairy free).
Lunch was served quickly and consisted of: two large slices of rare beef, 3 roast potatoes, green beans,  brussel sprouts, greens, cauliflower cheese and carrot puree.  There was also a large Yorkshire pudding.
The beef was delicious, cooked very much to my liking. The roast potatoes were very crispy and the Yorkshire pudding had a good structure, being nice and flaky too.
A very good Sunday lunch indeed.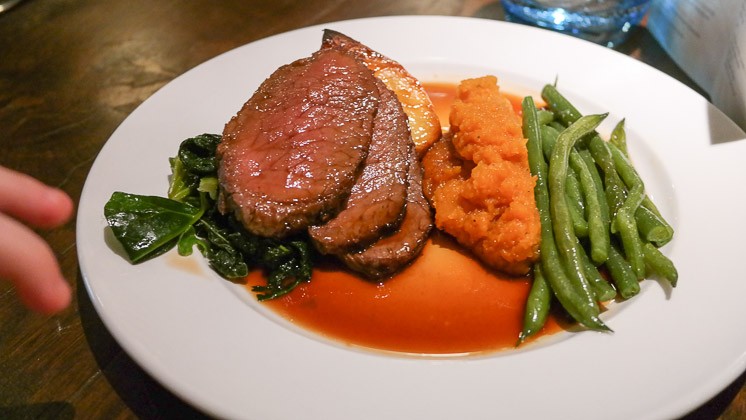 Desserts
They were able to provide some mango sorbet for JW, which he really enjoyed. I ordered a wonderful chocolate tart with honeycomb – obviously very rich but a great finish to my meal. I also ordered an americano coffee, which arrived with hot, frothy milk.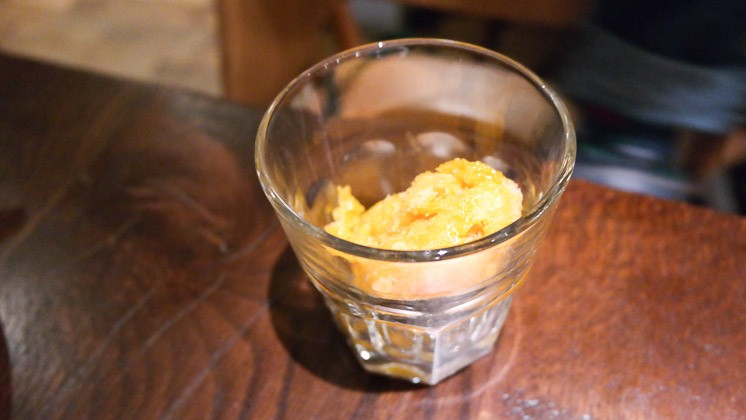 Children's facilities
We didn't need to use baby changing facilities, but I believe they had some in the disabled toilet. There was a specific menu for kids, and we were able to order a good roast dinner for JW. The Swan at West Malling wouldn't have been my first choice for toddlers to eat with the family, but it was completely fine – so, if you have well behaved kids, then you should enjoy yourselves here.
Conclusion
I hoped we were going to have a great Sunday lunch at The Swan in West Malling and it didn't disappoint. The staff we excellent, consistently checking to make sure everything was ok (without being overbearing) – and they continued to fill our glasses (of water) throughout the meal.  The food quality was superb, I especially enjoyed the beef and roast potatoes. In fact, I can't think of anything that needed improving!
So, an excellent Sunday lunch at The Swan in West Malling, and scored a Top Rated award.
John
Rating:
Share the love of a Sunday lunch!