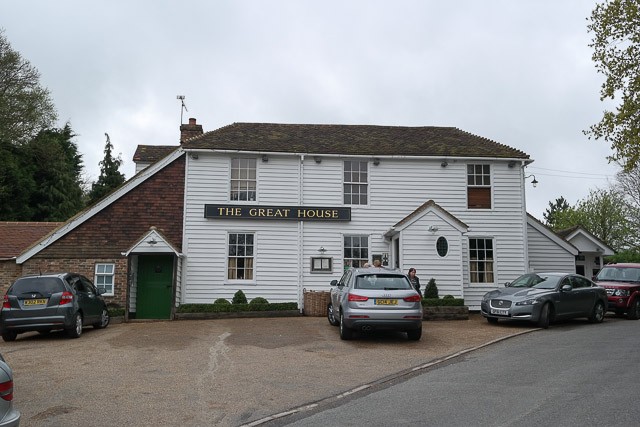 Gills Green, Hawkhurst, Kent TN18 5EJ
Telephone: 01580 753 119
Website: Click Here
Cost for a Sunday lunch: Roast Lamb – £13.50, Mixed Roast – £15.50, Children's Roast (Chicken Supreme) – £6.00
We have visited the sister venues of The Great House, some did very well (such as The Vineyard – see them all here), others not so much. When looking for a roast a short drive from home, I decided it was about time we completed the set (two more to go -). Easy to book, I used their online system, putting in notes that our toddler, JW, needed to have a gluten and dairy free meal.
There was some parking spaces out front, with a larger car park behind The Great House.  We were met at the bar and shown to our table,which was laid out with paper napkins.
It felt like we had sat down in a rustic cottage, with a centre service table in the restaurant. Candlebras were dotted around with a skylight really lighting up the area. Large patio doors lead to a pretty garden.
With our menus came a great kids pack for JW to use, which included stickers!
Drinks
I ordered a pilsner, Claire asked for a glass of processco. We had large jug of water brought over, with cucumber – first time I have had cucumber water, and I quite liked it!
Starters
We ordered the bread and meat – got a bit confused, not realising that they were two separate options. A great selection of bread, and the meat was nice.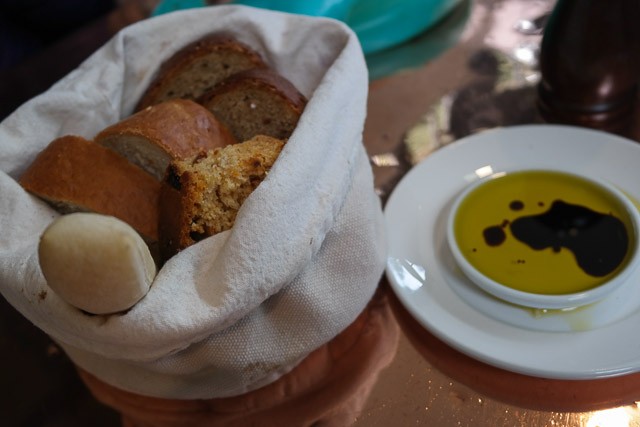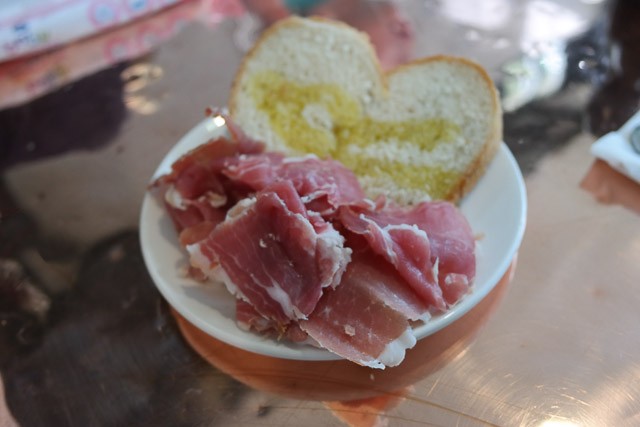 Sunday lunch
The waiter made completely sure with all menu options for JW. We ordered him the chicken supreme from the children's menu. I just had to go for mixed platter of lamb and beef, Claire was less greedy and asked for the roast lamb.
Service was quick, and the food looked impressive. I had two slices of each meat, Claire had a total of 3 slices of lamb. We also had 3 large roast potatoes, carrots, greens, parsnips, swede, a puffy Yorkshire puddings and loads of gravy.
The beef was cooked pink, and it was delicious – the lamb was just as tender. The roast potatoes didn't look crispy, but turning them over and they were cooked beautifully, even tasting slightly sweet. Carrots tasted very fresh, along with the rest of the vegetables. The Yorkshire was excellent and this was topped with a very rich and flavoursome gravy.
JW enjoyed his!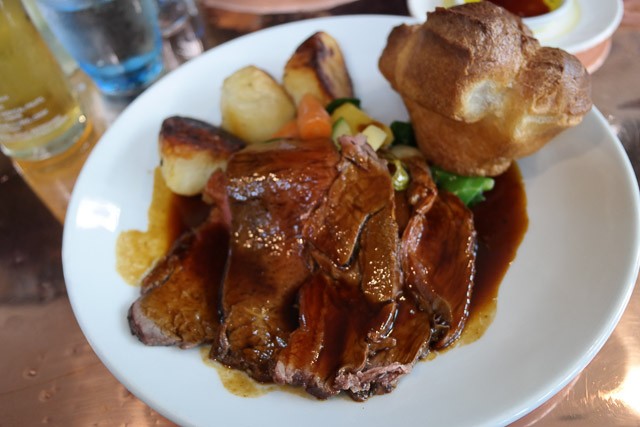 Desserts
Claire ordered the special, Eton Mess (£6). I adore chocolate desserts so went for the chocolate fondant (£6). Due to JW's gluten/wheat/dairy allergy, they specifically created a fruit salad for him (FREE – their sorbet was gluten free but had wheat – something to watch for in the future).
The fondant was delicious, so gooey! Claire ate less than half of the huge Eton mess – I attacked it after my dessert but it beat the both of us (the waiter asked if it was ok as we had to leave so much). The fruit salad for JW was a good size and he ate it all.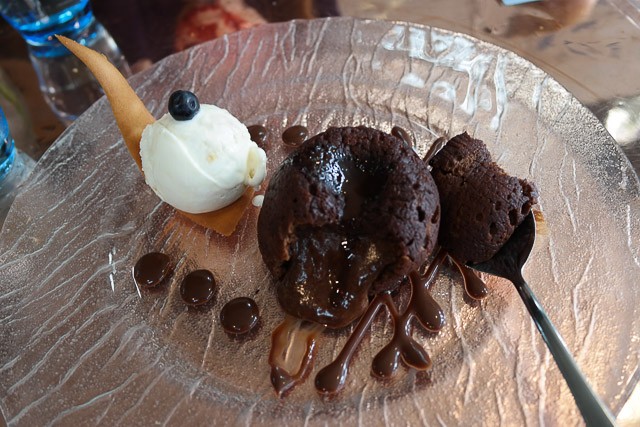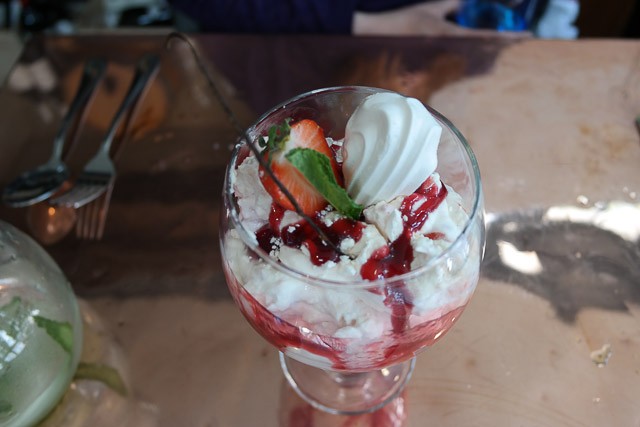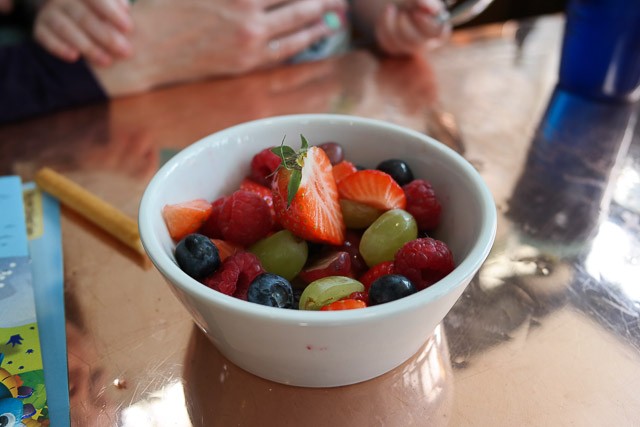 Children's facilities
Whilst we were the only family with a toddler in our section, the staff (and other customers) were very welcoming indeed. The menu and child's activity pack was a nice touch (especially the stickers). Certainly somewhere to take the whole family.
Conclusion
I don't have a bad word to say about our experience at The Great House. The service was impeccable, and very considerate to our needs with regards JW's requirements. We felt that nothing was too much trouble. The food was good quality and tasted nice – we were stuffed afterwards! Definitely a place for families and grown-up alike.
A top rated award for Sunday lunch at The Great House.
John
Rating:
Share the love of a Sunday lunch!