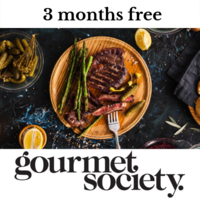 3 months for free – click here
That's just £0.00 per month!!!
Now get up to 40% off Cinema Tickets too with the gourmet society Card!


Both Discount code special offer is applied as soon as you click through


gourmet society voucher code gives you up to 50% discount across a wide range of restaurants and pubs.  You may notice, Claire and I enjoy eating out quite often and these days we try to save money whenever possible.  We have saved lots of money over the years with our gourmet society card.
We eat out very regularly, Cafe Rouge is our favourite – they offer wholesome food for us and our child JW. By using our gourmet society discount card, we have received 25% off our food and drinks bill all day, every day (Saved me £15 at the weekend)! That's better than most voucher codes, which limit you to specific days. My friend and I go out for lunch once a week in London, our local pub accepts the gourmet society Card (they do not run any voucher code offers) and we receive a 2 for 1 meal – this means we save £8+ each time – £32 a month, all without needing to find a promo code!
I believe they now also have special offers with cinemas and hotels too!
In fact, we have reviewed a few Sunday lunches from gourmet society venues on this site – have a read of where your gourmet society card can be used here.
gourmet society currently have a trial offer running at the moment – take up a 3 month trial for free. You don't even need to pay delivery :-)
Please help support this site, and get a fantastic discount by purchasing a gourmet society dining card through one of our links below – we only endorse products we use, and we love our gourmet society card!
To get 3 months for free trial gourmet  society Card, just click here.
(voucher code special offer is applied automatically when you click through)
Thanks,
John