18-21 Charterhouse Square, London EC1M 6AH
Telephone: 0844 693 0656
Website: Click Here
Cost for a Sunday lunch: 4 course lunch – £19.95; Children's 4 course – £7.95
I was looking for a Sunday lunch to have with around 10 other people, along with our toddler, JW. The Malmaison, sister venue of Hotel du Vin, seemed a good choice, so I booked for a couple of Sunday's time.
Venue
Situated on Charterhouse Square, the Malmaison was certainly well located for transport links. We actually drove in, so parked outside in the pay and display (have some change – it was about £7 for 4 hours).
The restaurant was downstairs – had fun decor, with bare brick walls, black leather booths, black glass tables, funky lights and lots of mirrors. Think sultry meets trendy.
Our table was laid out with linen napkins and glasses.
Drinks
As there was a lot of us, a bit difficult to say exactly what was ordered – I asked for a bottled lager, Claire shared some rose wine with everyone else.
Starters
In a similar manner to Hotel du Vin, they have a "market table", with a very large selection of goods including: scotch eggs, sausage rolls (with black pudding), meats, fish, cheese, couscous and many others! I chose a selection, along with the spiced parsnip soup which was offered.
Of course, an excellent starter and one that really set me up for the main course!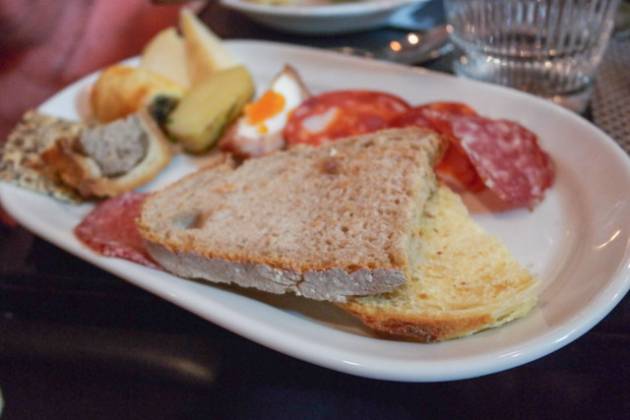 Sunday lunch
I ordered the roast beef, Claire asked for the roast turkey (it was near Christmas).
Service took slightly longer than I expected, but I assume they wait for people to have their fill of the market table. It was well worth the wait though – I had two slices of beef, a large Yorkshire pudding, carrots, sprouts, honey roasted parsnips, roast potatoes and jus. I tried Claire's roast turkey – wonderful and moist! In the middle was some stuffing, along with kale and pigs in blanket on top.
The vegetables tasted excellent, and the Yorkshire pudding was light and tasted fresh. Roast potatoes were perfect, extremely crispy. It was a nice touch that dotted around the table were small saucepans (think posh gravy boat) of extra jus. Oh, and we actually had "too many" roast potatoes for once!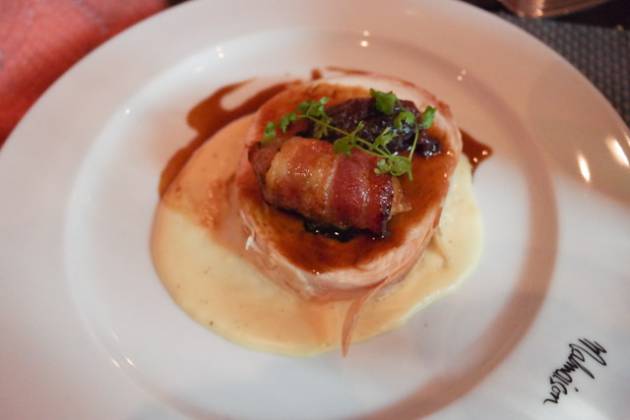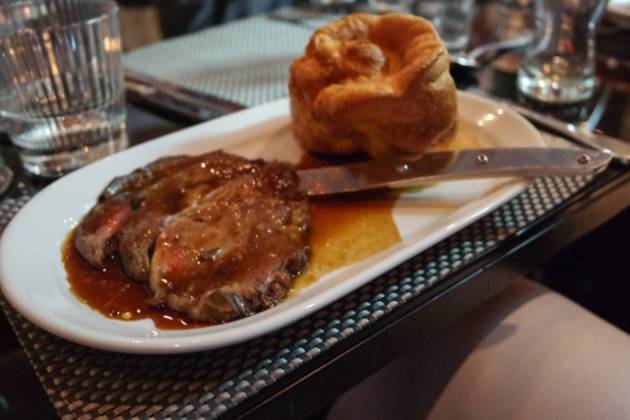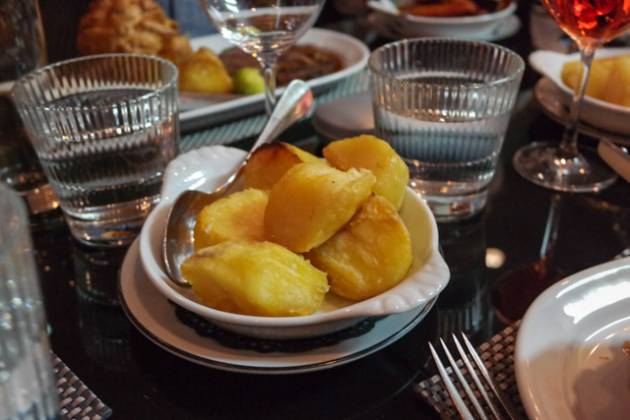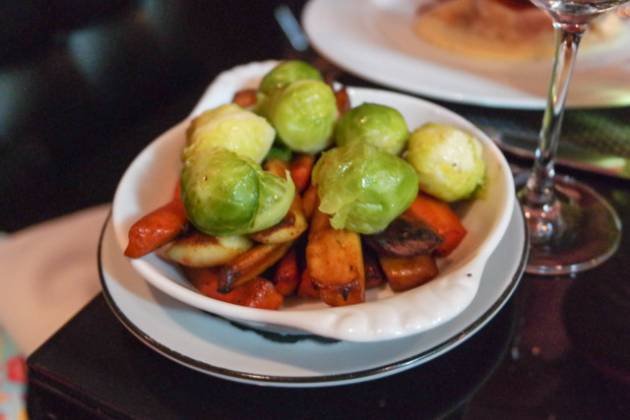 Desserts
Claire ordered chocolate cheesecake, I asked for the Mal Hot Chocolate. Mine had a bit of fanfare with the dish being presented, and then got chocolate poured over it. Marshmallows were good, as was the ice cream. Delicious. I tried Claire's cheesecake – extremely nice, but not a touch on my choice!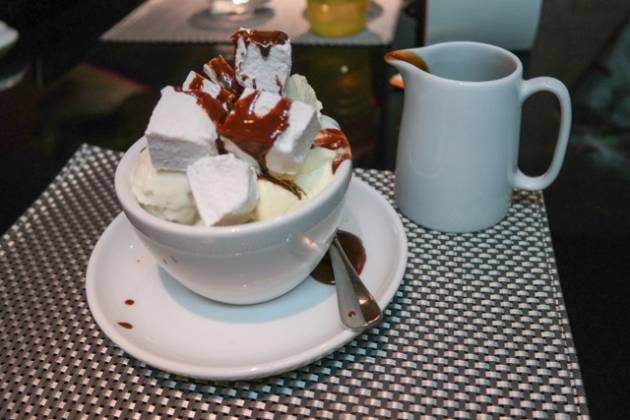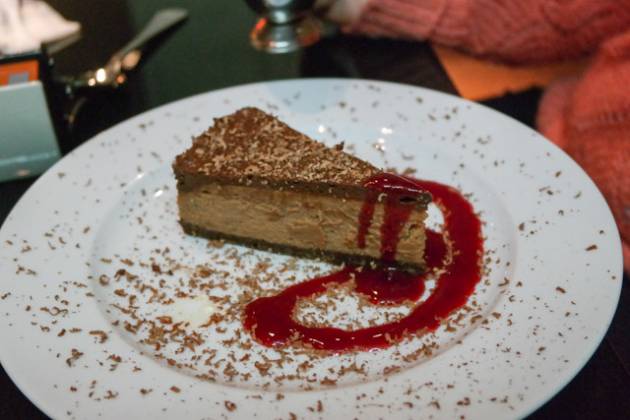 Children's facilities
The high chair for JW was clean.  We did need to use the baby changing area, which was in good repair. It was nice he had a good quality main course, and we could pick and choose things for him to eat from the market table. The venue had a general hubbub and with the acoustics meant JW could make a bit of noise without disturbing anyone.
Conclusion
I was so very pleased to have chosen Malmaison for Sunday lunch. The staff were very helpful and welcoming. The venue itself was styled in a fashionable, sultry manner which worked very well. Our food was excellent, very tasty and good quality – especially the roast potatoes, the market table buffet and the Mal Hot Chocolate dessert!
Oh, and I haven't really mentioned the price – £19.95 for an adult and £7.95 for children is actually amazing value! Overall, a superb Sunday lunch, suitable for families and celebrations!
John
Rating:
[mapsmarker marker="1″]
Share the love of a Sunday lunch!