11 Pound Ln, Sevenoaks TN13 3TB
Telephone: 01732 469510
Website: Click Here
Cost for a Sunday lunch: 2 course – £19.50; Kid's 2 course – £8.50;
I had tried to book The Vine for lunch few weeks ago without much luck… So, when the opportunity came to visit just after Christmas, I booked through the website immediately!
The drive to them is quite pleasant, they are based in the heart of Sevenoaks (the proper heart, not the high street). There was a small car park out the front of the restaurant, and a few places to park on a road opposite. We walked through the door and was met immediately at a lectern, offered to take our coats and then took us to our table. It was in an area next to the window, with a great view across the green (to be fair, all parts of the restaurant afforded the beautiful and peaceful view). Menus were given to us too.
The venue itself was very smart – light and dark cream walls, wooden floor and white table cloths, with the tables laid out with linen napkins. Dotted around the venue were lit candles, giving a nice atmosphere. It was light and airy – a very nice place indeed.
Drinks
I requested a bottle of sparkling water to share, along with some tap water for our toddler. Claire ordered a glass of champagne later during the meal.
Starters
We skipped starters (they sounded nice, but JW, our toddler, was in a funny mood). We are brought some very nice, warm, bread rolls and also (at my request) a slice of gluten free bread for jw.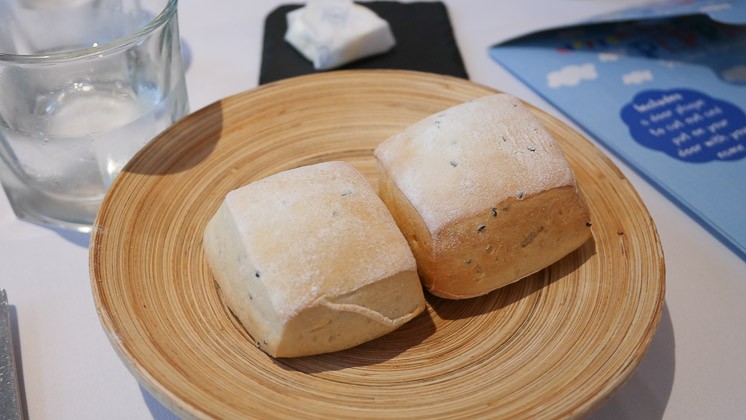 Sunday lunch
We ordered 3 roast beef, with JW's child one being without gluten or dairy. Lunch was served fairly quickly after ordering, with two very large slices of beef. Also, 3 golden roast potatoes, brussel sprouts, red cabbage, an orange puree of some kind, a muffin Yorkshire pudding, along with gravy. Separately, there was a dish of extra roast potatoes and… CAULIFLOWER CHEESE! It's as if they knew it was my favourite!
Tucking in – the roast beef was delicious, and cooked pink. The roast potatoes were perfect – very crispy on the outside, fluffy in the middle. The Yorkshire was great, with a nice doughy inside. The vegetables were good – and superb cauliflower cheese.
Overall, a wonderful Sunday lunch – I bet the desserts are just as good.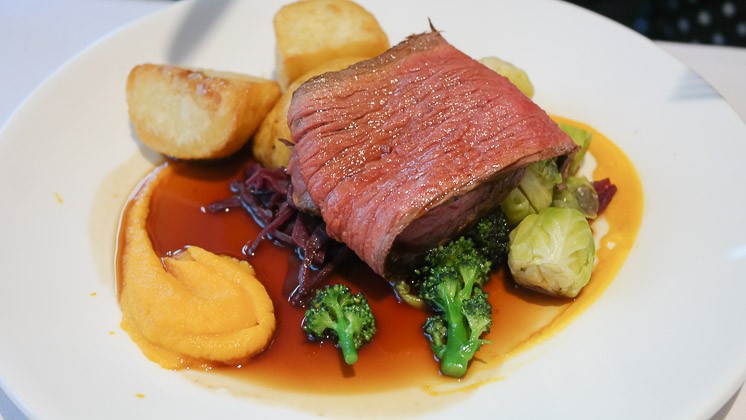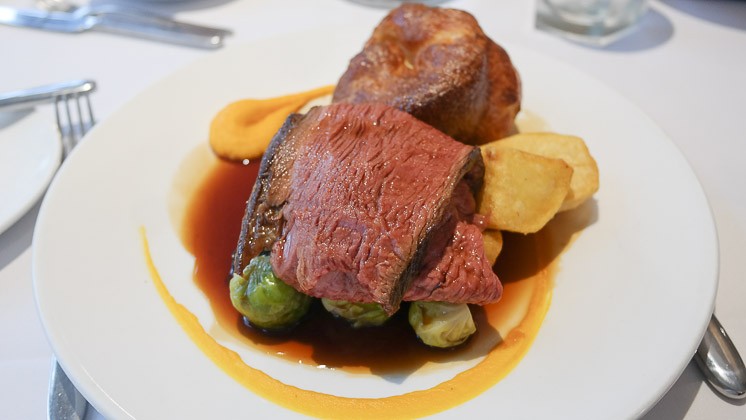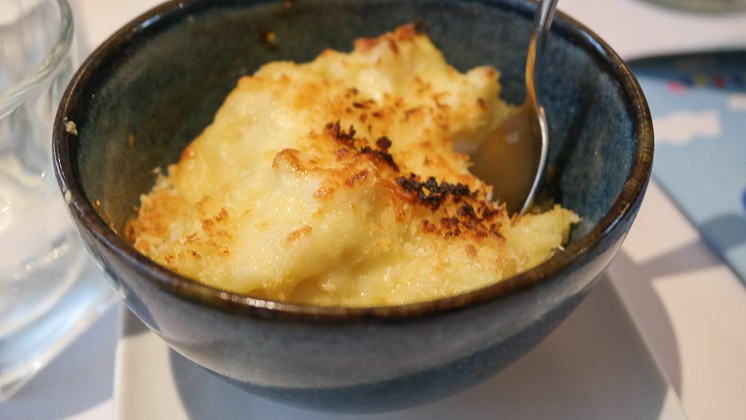 Desserts
We ordered JW the apple sorbet, I asked for the chocolate delice and Claire requested the "pink lady apple crumble with egg nog angleiase". And a coffee me for me.
Again, nice quick service. My chocolate delice was good but the star was apple crumble, one of the best I have ever tasted (Claire "shared" some with me). The warm pink lady apples with cinnamon was just wonderful.
Oh, and some mini-mince pies to finish (unfortunately not suitable for JW).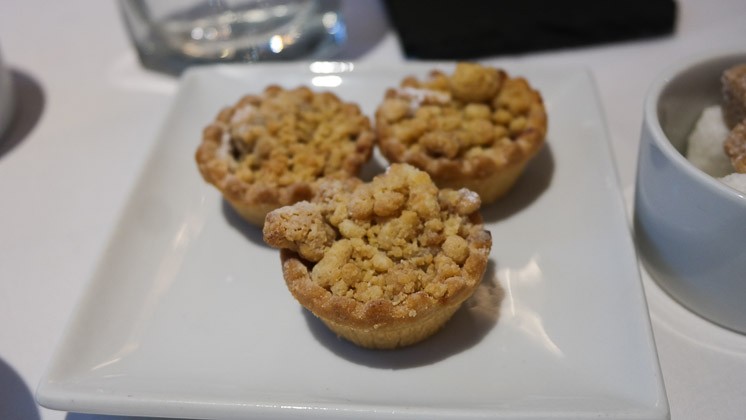 Children's facilities
The staff were friendly towards JW, and we were able to get a smaller roast beef for him, along with some sorbet. The Vine is a smart restaurant though, so I wouldn't want to go with more "active" young children – suitable for families, but perhaps with slightly older kids.
Conclusion
A wonderful venue in a beautiful part of Sevenoaks. The restaurant overlooked the green, and inside was just a pretty. The staff were extremely attentive and made us feel very looked after. The food was superb, large portion sizes and tasted delicious. In fact, there wasn't anything negative about our visit. So – travel to The Vine Restaurant in Sevenoaks, suitable for celebrations and romantic dinners for 2.
John
Rating:
Share the love of a Sunday lunch!