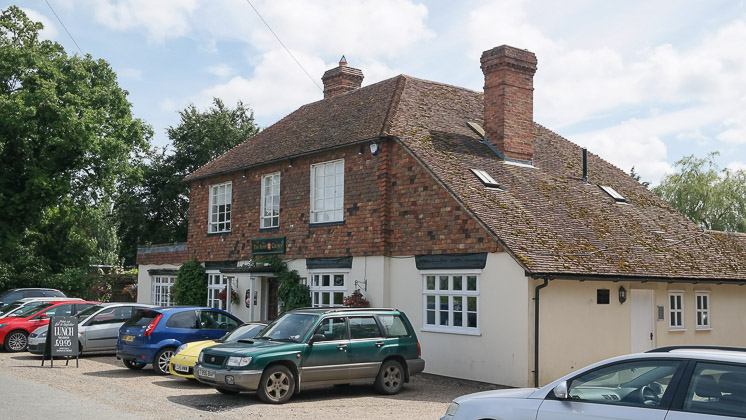 Mundy Bois Road, Mundy Bois near Pluckley,, Ashford TN27 0ST
Telephone: 01233 840048
Website: Click Here
Cost for a Sunday lunch: Roast Beef or Roast Lamb – £10.50; Child's Roast Beef – £6.95
The Rose and Crown in Pluckley was near my Dad, so we decided to visit one Sunday for lunch (in fact, it was Father's Day).
We managed to find a space in the pub car park, and we were shown to a table in the restaurant.  Despite it being a hot June day, the venue was bright and breezy, with a good hubbub.  There were plates dotted around the walls and the table was laid out.
Drinks
A beer for Dad, a glass of processco for Claire and I ordered a blackcurrant and soda
Starters
We skipped starters and went straight to the main course.  We were brought some very nice bread to share – I asked for some melon for William to nibble on as he cannot eat wheat, gluten or dairy.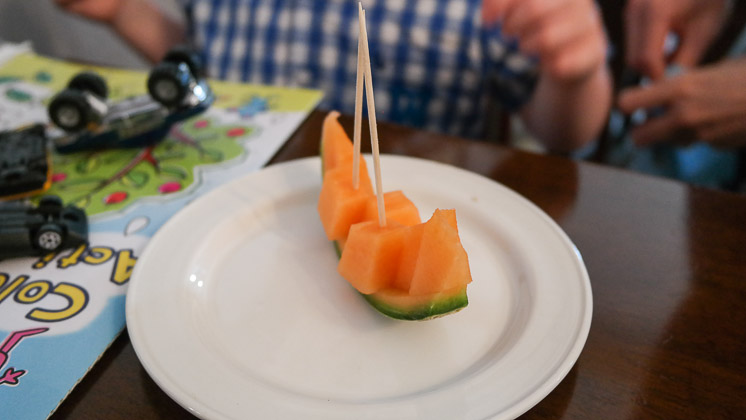 Sunday lunch
We ordered lots of beef – "how would you like it cooked?", always a nice question.  Lunch was served in an ok amount of time, and it was very large.  2-3 slices of beef, 3 large roast potatoes, broccoli, carrots, mange tout, Yorkshire pudding and lots of gravy.  Tucking in, it was an excellent Sunday roast – the roast potatoes were cooked very well, with lots of lovely seasoning.  The beef was delicious, cooked exactly as I requested (medium).  The vegetables were good, cooked just over Al dente, so they had some bite; the gravy was flavoursome.  All in all, a superb Sunday lunch, now on to the desserts!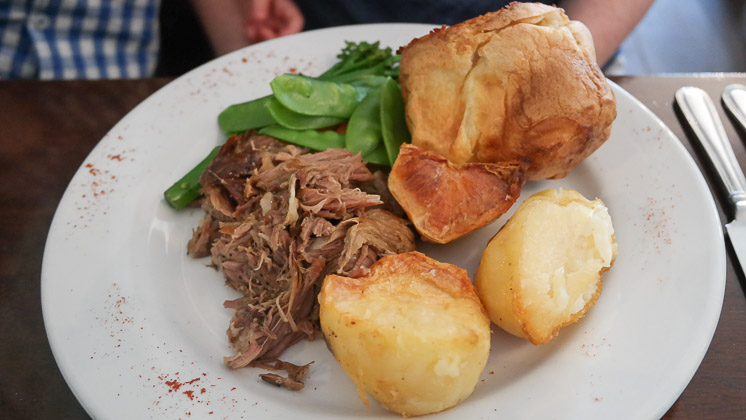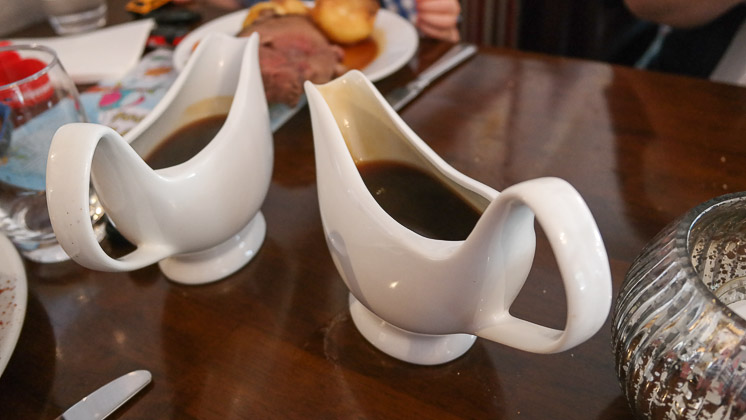 Dessert
We ordered JW a fruit salad, Claire asked for an Eton mess, I ordered something a bit different – the pineapple parfait.  We also ordered a couple of coffees.  The desserts were brought out quickly – we were now sitting in the garden so JW could run off some of his energy.  The pineapple parfait was a great choice for the weather, cool with lots of fresh flavours.  Claire enjoyed the Eton mess (particulars as it was more creamy rather than sugary) and JW, when he was sitting down, loved the fruit salad (it had lots of juice for him to drink and included strawberries, grapes, melon and orange).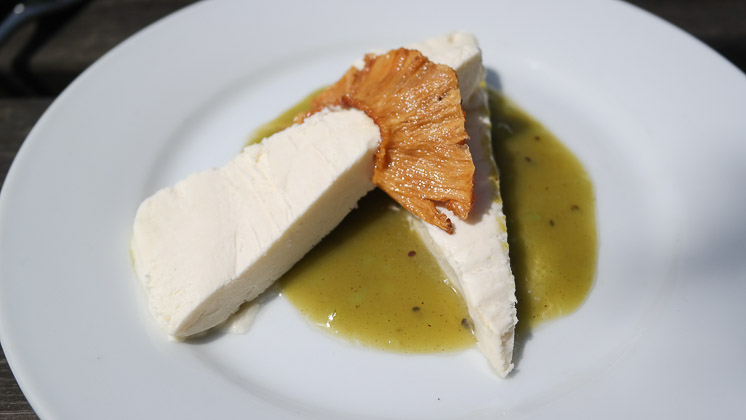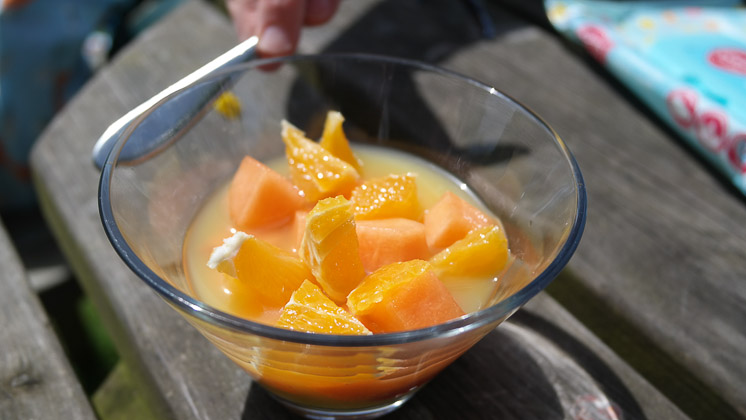 Children's Facilities
As JW is now 3.5 years old, we do not need to use any baby changing facilities, so I missed whether they had any available.  They were able to accommodate both the portion size for a child as well as dietary options.  There was a good sized garden with a climbing frame (probably best for 5+ year olds), he absolutely loved it!  So, very good for children if the weather is nice.
Conclusion
A great Sunday roast from a local pub.  The decor was clean, fresh and importantly the venue was cool during the hot day.  The service was friendly and helpful, we were not waiting for any length of time for our courses or drinks.  The food was great, both in quality and size – the beef was cooked to my requested liking of medium, the roast potatoes were seasoned well and were crispy, the gravy was delicious.
So, a Top Rated Sunday lunch award to The Rose and Crown in Pluckley, try to go there in nice weather so you can enjoy the garden.
John
Rating:
Share the love of a Sunday lunch!